Rent a Nissan while we repair
you car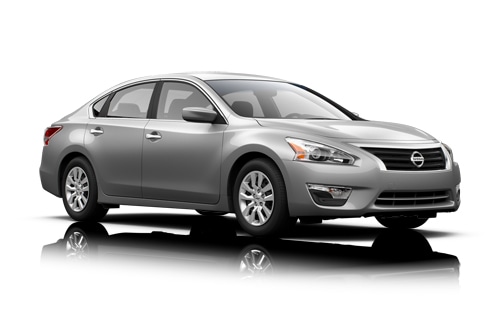 See the Nissan Cashier for details and requirements
In need of a Rental Car? Check out what
Hyman Bros Nissan has to offer!
Here at Hyman Bros Nissan we believe that excellent service should extend well beyond helping drivers in Richmond, Midlothian, Chester, Glen Allen, and Mechanics will get behind the wheel of an exciting new Nissan vehicle. That's why we make it our goal to do what we can to help you enjoy a satisfying and hassle free experience throughout the life of your vehicle.
That being said, we know that bringing your car in for repairs can sometimes be an inconvenience. Not only do you have to take time out of your day to visit our service center, but you may also be without a method of transportation while your vehicle is being serviced. Now you don't have to be thanks to our Nissan Rental Department.
You can rent an Altima sedan for just $35 a day and you won't even be charged for miles. The only requirements are that the driver must be 21 years of age with a valid driver's license and proof of full insurance coverage.
For more information about our rental services, feel free to contact us any time with questions. We also invite you to visit us to speak with a Nissan cashier for further details. We're looking forward to assisting you.